Background
Have you ever sat back in your chair and wondered, "Why am I spending (or maybe, wasting) so much energy on this?" I got to that point.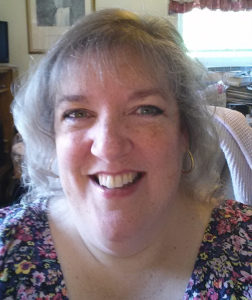 After 30+ years in Corporate America, I knew it was time for me to feed my talent for writing and use it to help others succeed. That's when Writing Solutions 4U started.
I have worked for one of the top 5 commercial banks, for a non-profit, a small Savings & Loan, and for a trade association. To say that I know my way around corporate politics, heck, politics in general, is an understatement.
During my career, I have held various positions in Human Resources, BSA/Anti-Money Laundering, the Lobby industry, and Marketing. I know how to speak your customers' language and communicate your passion about your products and services.
Collaborative Partnerships
You know your company, products, competitors, and target prospects. I am excited to get to know all of these aspects of your business and am ready to listen to what you have to say. I know writing, B2B marketing techniques, and how to effectively craft your message. Together, we will make a great team.
My goal for us is success. A successful
Collaboration
Partnership
Campaign
Sales Cycle
Reputation
I'm ready to offer you a free 30-minute consultation so I can learn about your project, we can get to know each other, and see if we're a good fit. Are you ready to accept the offer? If you are, click this link and Let's Get Started! [Insert let's get started link here]
But Who Is Karmin?
When I'm not sitting in front of my laptop, or on the phone with you, I am playing with my two dogs (Duchess, the Papillion, and Grace, the Pomsky), drinking coffee… lots and lots of coffee!, listening to music, on a cruise ship meeting interesting people and exploring the world, or dreaming of drinking coffee, listening to music while being on a cruise ship meeting interesting people, and exploring the world.
I love my job and take it with me wherever I am! You can always count on me being there for you.
I'm ready to offer you a free 30-minute consultation so I can learn about your project, we can get to know each other, and see if we're a good fit. Are you ready to accept the offer? If you are, click this link and