Background
Have you ever sat back in your chair and wondered, "Why am I spending (or maybe, wasting) so much energy on this?" I got to that point.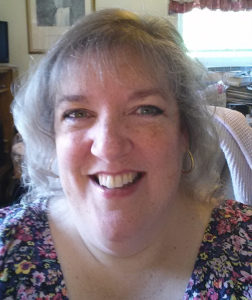 After 30+ years in Corporate America, I knew it was time for me to feed my talent for writing and use it to help others succeed. That's when Writing Solutions 4U started.
I have worked as a Vice President for one of the top 5 commercial banks, for a non-profit, a small Savings & Loan, and for a trade association. To say that I know my way around corporate politics is an understatement.
During my career, I have held various positions in Human Resources, BSA/Anti-Money Laundering, the Lobby industry, and Marketing. I know how to speak your customers' language and communicate your passion about your products and services.
Collaborative Partnerships
You know your company, products, competitors, and target prospects. I am excited to get to know all of these aspects of your business and am ready to listen to what you have to say. I know writing, marketing techniques, and how to effectively craft your message. Together, we will make a great team.
My goal for us is success. A successful
Collaboration
Partnership
Campaign
Sales Cycle
Reputation
I'm ready to offer you a free 30-minute consultation so I can learn about your project, we can get to know each other, and see if we're a good fit. Are you ready to accept the offer? If you are, click the link at the bottom of the page, and Let's Get Started!
But Who Is Karmin?
When I'm not sitting in front of my laptop, or on the phone with you, I am playing with my two dogs (Duchess, the Papillion, and Grace, the Pomsky), drinking coffee… lots and lots of coffee!, listening to music, on a cruise ship meeting interesting people and exploring the world, or dreaming of drinking coffee, listening to music while being on a cruise ship meeting interesting people, and exploring the world. I might even be found singing during some of these adventures.
I love my job and take it with me wherever I am! You can always count on me to be there for you.
Karmin's Values:
Integrity. It's at the core of everything I do.
Reliability. If we say I'll do it; I will.
Quality. I will create and provide superior products.
Treating everyone with fairness and dignity. Everyone.
Continuous improvement and learning. I will stay at the front-edge of the industry to represent my clients well.
What I Bring:
With combined 30+ years' experience in various Human Resources disciplines, regulatory compliance, and systems management, I am well-suited to help you speak your target market's language.
My business experiences, along with my copywriting expertise, ensures I can hear what you're saying, quickly understand what you want to accomplish, collaborate on messaging, and provide a recommendation as to how to move forward.
I know you are passionate about your business. I am passionate about representing you well and helping you succeed.
Quotes That Summarize Karmin:
Be bold enough to use your voice, brave enough to listen to your heart, and strong enough to live the life you have always imagined." – Unknown
Whatever you do, work at it with all your heart, as working for the Lord…" –Colossians 3:23a (NIV)
I'm ready to offer you a free 30-minute consultation so I can learn about your project, we can get to know each other, and see if we're a good fit. Are you ready to accept the offer? If you are, click this link and